Press Release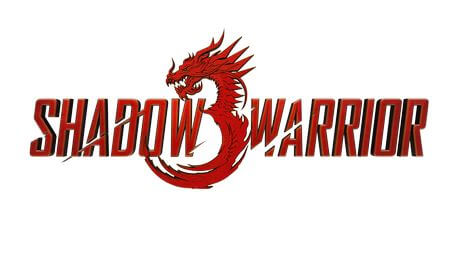 Shadow Warrior 3 Announced With Corporately Mandated Teaser Trailer

– Gameplay Reveal set for Devolver Direct on July 11 @ 9:00PM CEST –

Warsaw, Poland – The talented group of nerds at Flying Wild Hog along with the less talented suits at publisher Devolver Digital have announced Shadow Warrior 3, a stunning new entry in the global best-selling franchise. Shadow Warrior 3 marks the triumphant return of fallen corporate shogun Lo Wang and launches the offbeat first-person shooter series to the next level. 

Check out the Shadow Warrior 3 Teaser Trailer:

Activate the CC and change the settings in the video to show subtitles in the language of your choice.

Shadow Warrior 3 finds Lo Wang and his former employer turned nemesis turned sidekick Orochi Zilla embarking on an improbable mission to recapture an ancient dragon they unwillingly unleashed from its eternal prison. Armed with a punishing mix of blades and bullets, Lo Wang must traverse uncharted parts of the world to track down the dark beast and push the apocalypse back yet again. All it will take is the mask of a dead god, a dragon's egg, a touch of magic, and enough firepower to tear down the encroaching Shadowlands.

"We are beyond excited to bring Shadow Warrior fans a completely fresh experience, and we can't wait to show off the new features we have in store for them. We want to make sure that our fast-paced gunplay sequences, razor-sharp melee combat, and spectacular free-running movement, will get their adrenaline pumping and senses thumping," remarked Game Director Kuba Opoń.

"But we never forget Flying Wild Hog's roots and we hope that Shadow Warrior 3 will feel like a homecoming for those fans that have been with us since the beginning. And we can't wait to introduce new players to Lo Wang, our quick-witted hero with a tongue as sharp as his katana! Shadow Warrior 3 will see him face a threat so huge it may be too big even for him to handle!"

Shadow Warrior 3 is set to unsheathe a gameplay trailer during this year's Devolver Direct on July 11 at 12:00PM Pacific (9:00PM CEST) via Twitch with previews, interviews, and more to come the following week.

Adoring fans and newcomers alike can snatch Flying Wild Hog and Devolver Digital's first two Shadow Warrior games on Steam at 75% off during the current Summer Sale. All other important marketing will roll out through shadowwarrior.com and @ShadowWarrior on Twitter.

---

About Flying Wild Hog
Founded in 2009 in Warsaw, Poland, independent game studio Flying Wild Hog's name evokes the same core feeling as its acclaimed catalog of titles — action-packed, fast-paced, and wholeheartedly unique. From Hard Reset to the Shadow Warrior series, Flying Wild Hog's titles have established a reputation for quality and care, attracting the likes of Devolver Digital and spurring rapid and continued growth across its three Polish studios and nearly 200 employees. Following its recent acquisition by Supernova Capital LLP, Flying Wild Hog seeks to continue delivering original, high-quality game experiences that transport players to exciting new worlds and push creative boundaries. With an ever-expanding game portfolio that leverages a proven production pipeline and proprietary technology, Flying Wild Hog is positioned as one of the premier European creative houses. The team is currently developing the third installment of the upcoming Shadow Warrior franchise, due out across multiple platforms in 2021.