Press Release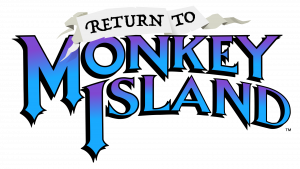 Return to Monkey Island drops anchor on mobile today!

 

Ahoy mobile gamers! The critically-acclaimed Return to Monkey Island has set sail for the App Store and Google Play. Wannabe pirates and long-time fans of the legendary series can get their hands on Terrible Toybox's lauded sequel via their phones and tablets from today. Yarr!

For buccaneers new to the Caribbean, be prepared for mystery, intrigue, and numerous info pamphlets. The tangled history of Monkey Island's most famous secret began over 30 years ago in the mind of creators Ron Gilbert and Dave Grossman. Return to Monkey Island picks up the story of wannabe-pirate Guybrush Threepwood at the conclusion of 1991's Monkey Island 2: LeChuck's Revenge, bringing the creators' journey back full circle before setting sail for even wackier waters.