Press Release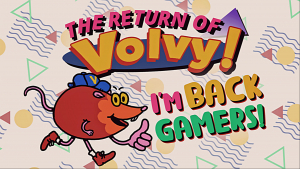 Mark your calendars! Devolver Digital will present their summer livestream on June 8 2023 at 23:59 CEST

– Beloved mascot Volvy will also be making their return! –

May 30 2023 – Devolver Digital, proud purveyors of hand-crafted indie games and weapons-grade chilli dogs, are beyond ecstatic to announce that their critically received, award-snubbing annual presentation will return to surprise and delight gamers around the world on June 8 at 23:59 CEST, as part of Summer Game Fest, live at summergamefest.com.

The 2023 edition Devolver's marquee marketing event promises new game announcements, playable demos and a host of other surprises including the long-awaited return, reboot and rebirth of the world's favourite video game mascot… Volvy!

Introduced to the world more than 30 years ago in his first solo game Field Run, Volvy went on to star in a string of hit Devolver games… Hotline Miami, Enter the Gungeon, Gris, My Friend Pedro, Ape Out, Pikuniku, Cult of the Lamb…the list goes on and on. For generations of gamers, this is where it all began. The cultural icon of the gaming industry, more influential than any pop-star or politician. 

And on June 8 at 23:59 CEST, Volvy returns.

Join us as we welcome original Volvy creator Ronathan Trodfield to reveal the future of video games. Again.