Press Release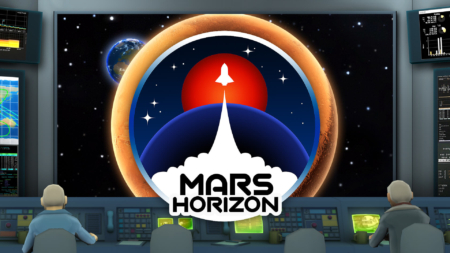 Lead a Major Space Agency to the Stars: Mars Horizon Lifts Off November 17

– Win the space race and touch down on the surface of Mars on PS4, Xbox One, Switch and PC –

LONDON (October 20, 2020) – Publisher The Irregular Corporation and developer Auroch Digital announced today that Mars Horizon, created with the support of the European Space Agency, will be coming into orbit on November 17 for release on PS4, Xbox One, Switch and PC via Steam. 

The Irregular Corporation is also pleased to announce that astronaut Tim Peake will be streaming the game live with Xbox from 7 am PT – 9 am PT on Oct. 20. The stream can be watched here: www.twitch.tv/xbox


In Mars Horizon, players take control of their very own space agency at the dawn of the space age, as they begin to build their facilities up with the end goal of touching down on the surface of Mars. Players will have to manage the resources of time, science, public support and, of course, funds, as they work to complete missions and send their astronauts into space. Players will also contend with other major space agencies who have the same goal, choosing to work together or venture out on their own. 

During missions, players will be faced with tense turn-based gameplay that will determine their success or failure. Every single decision is critical, do you spend power to fix a malfunctioning antenna or save it in case of an oxygen leak? Perhaps risking that extra three months of mission planning could have avoided this issue?

Launch over to Twitter and follow @AurochDigital and @IrregularCorp for updates. Additionally, head to the official site for more information.

---

About The Irregular Corporation
Inspired by the different passions of players across the world, The Irregular Corporation has been publishing unique and engaging games since 2015. With a focus on releasing exciting new experiences across a variety of genres, The Irregular Corporation is a global team of passionate industry professionals that use their experience to support independent developers and help realize the full potential of their games. Our published titles include PC Building Simulator, Good Company and we have recently announced Mars Horizon.  

About Auroch Digital
An independent game development studio founded in 2010 and based in Bristol, UK. The studio works on original titles, partnerships, and work-for-hire projects, specialising in strategy and digital tabletop games. Auroch also has an interest in making games that relate to and deal with real-world issues.