Press Release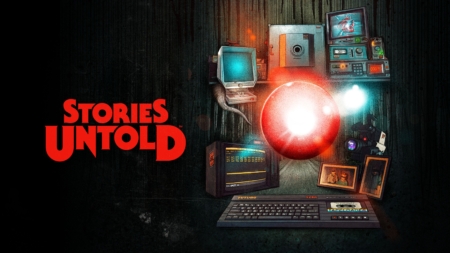 Experimental Text Adventure 'Stories Untold' Out Now on PS4 & Xbox One

– Lights Off, Headphones On –

Independent developers and paranoid Glaswegians No Code (Observation) and conspiracy theorists Devolver Digital have announced the celebrated experimental thriller Stories Untold has launched today on PlayStation 4 and Xbox One. 


Combining a mix of classic text-adventure and point-and-click adventure in a modern presentation, four short stories are packaged together into a single mysterious anthology that earned widespread critical acclaim since its initial release. 


"Stories Untold is so unbelievably intense it made me question why I got into video games in the first place," noted Devolver Digital CFO Fork Parker. "It was money. Go buy Stories Untold on more consoles, nerds."

Follow @_NoCode and @DevolverDigital for more information about Stories Untold.