Press Release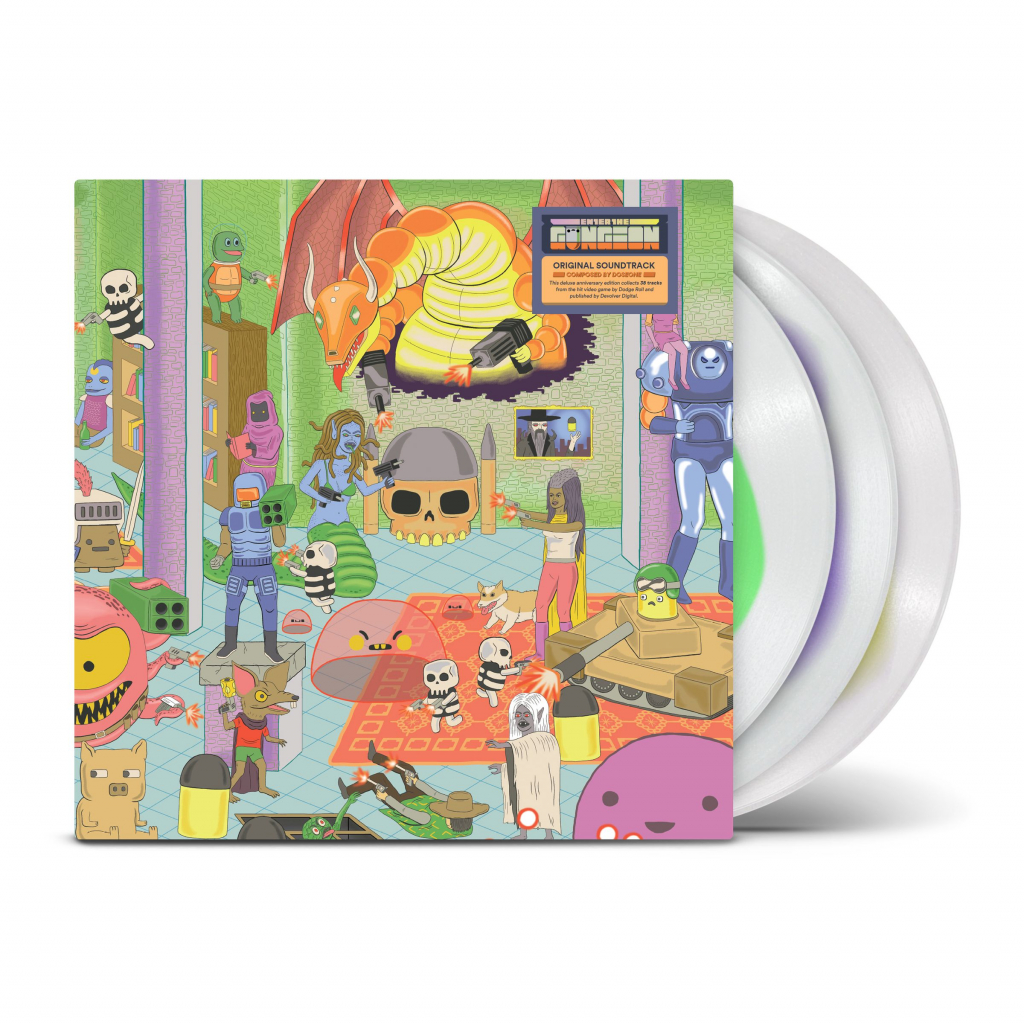 ENTER THE GUNGEON celebrates its 5th birthday with Deluxe Anniversary Edition vinyl soundtrack release

– Pre-order now! –

The Gungeon masters at developer Dodge Roll and their co-op buddies at publisher Devolver Digital celebrate ENTER THE GUNGEON's 5th birthday with the Deluxe Anniversary Edition vinyl.

Featuring music by doseone, this special collection includes the complete Enter the Gungeon soundtrack alongside tracks from Exit The Gungeon and comes packaged in a gunbelievable pop-up triple LP sleeve by Joseph Harmon. This limited edition release is exclusive to the Devolver Digital store and can be pre-ordered now at merch.devolverdigital.com. Items will begin shipping November 2021.



Enter the Gungeon is a gunfight dungeon crawler following a band of regretful misfits seeking to shoot, loot, dodge roll and table-flip their way to personal absolution by reaching the legendary Gungeon's ultimate treasure: the gun that can kill the past. Featuring two-player co-op and nearly 400 unique guns and relics, Enter the Gungeon sports intricately detailed handcrafted rooms laid out in procedurally generated labyrinths to keep even the most seasoned Gungeoneer on their toes.