Press Release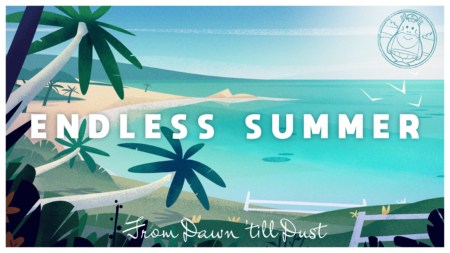 July 4th, 2019
 

Endless Summer has arrived – featuring a
SEGA Classics Giveaway

– Ride the waves with a week of free SEGA games, streaming, and loads of community activities and rewards from July 4th – July 11th! –
 

Today we kick off Endless Summer, a week-long celebration of the coolest warmest time of year, the Endless games and universe, and our amazing community. Come hang out and relax with us on our daily streams, join a friendly competition with your fellow players, or enjoy a summer-themed challenge with our scenarios.

On top of that, we've added even more rewards for you to grab on the Games2Gether. Get a taste of the Endless universe with our cocktail (& mocktail) recipes, show your love for the Endless universe on your screen with new Endless wallpapers, and for a limited time only, grab two free classic SEGA games!

SEGA GAMES GIVEAWAY – CHOOSE 2 FREE GAMES FROM 5: We're offering up 5 free SEGA classic games. Pick two to grab before July 11th on the Games2Gether rewards page, and they're yours to keep forever on Steam.

Ecco the Tides of Time
Ristar
Bonanza Bros
Bio-Hazard Battle
Fatal Labyrinth

DAILY STREAMS: Including our very first ever German & French language streams, and some special guest appearances!

ACTIVITIES: Make your own Love Thyself scene in our friendly Horatiothon, or try your luck against some dev made custom factions for Endless Space 2. Earn a new Endless Summer G2G badge and give more oomph to your presence in our community!
COCKTAILS & MOCKTAILS: Download a super cute recipe PDF of libations from the Endless Universe! Need some help with your creations? You can also check out some amazing instructional videos featuring the one & only Jeff Spock.

For more information on Amplitude Studios, visit on to https://amplitude-studios.com or follow us on Facebook, Twitter and YouTube. For more information about SEGA, visit www.sega.co.uk.