Press Release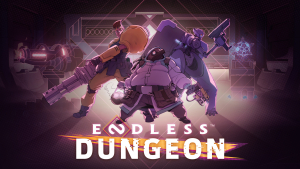 ENDLESS™ Dungeon releases brand new song from its space western soundtrack


 

Paris, October 12th 2023 – It's hard to believe that it is just one week from the release of the rogue-lite tactical action game ENDLESS™ Dungeon on PC & Consoles! To get you in the mood, a brand-new song 'Endless' has been released from the soundtrack, written by singer-songwriter Lera Lynn (HBO's True Detective) and featuring Amplitude Studios' resident composer Arnaud Roy (HUMANKIND™, ENDLESS™ Space, ENDLESS™ Legend).

ENDLESS™ Dungeon
ENDLESS™ Dungeon is a tactical action rogue-lite game with a twist of tower defense. Play alone or with up to two friends in co-op as you try to make your way through the mysterious space station on which you find yourselves trapped. Protect the crystal from waves of oncoming monsters. If it dies, you die. So be careful!

ENDLESS™ Dungeon OST
Tracks from the unique, interactive soundtrack are performed by the in-game band at the Saloon, where players get reloaded between runs to upgrade weapons, chat with locals and drink boosting beverages. As you progress, so does the band, unlocking more musicians and songs to get your toe tapping before you jump back into the Station and try again. The band even features a 3D avatar of Lera herself, whose melancholy crooning is a lovely reward after a string of hard-fought battles.

ENDLESS™ Dungeon is releasing on PC and consoles on October 19th and the full soundtrack will be available on all streaming services. You can pre-save the soundtrack here.