Press Release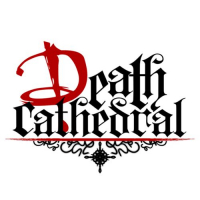 Dark gothic strategy action game 'DEATH CATHEDRAL' debuts at 2021 gamescom Indie Arena Booth

– Free demo available on Steam –

Beijing – August 26th, 2021 – Build your army. Sharpen the sword. When will death finally find you in the Cathedral?

Publisher Thermite Games and Developer Melancholia Studio have revealed dark and gothic action-packed dungeon crawler Death Cathedral debuting at gamescom on Thursday, August 26th, 2021. In Death Cathedral, players must master the side-scrolling souls-like combat, to collect enemies' bones and flesh to build their own walking dead line-up, and stride to the deepest part of the cathedral. The game is aiming to launch in 2022 on PC and consoles.

Check out the Death Cathedral reveal trailer here:

From August 25th and through the duration of gamescom, players will be able to download the new Death Cathedral demo from Steam and challenge seven in-game days of 12 characters (from 40 playable characters) and a final boss in four scenes. Wishlist now for updates as more details will be revealed on the store page.

"The uniqueness of the gameplay is that by controlling corpses of flesh and bones, every exploration increases the decay of the body you bring to the battle." quoted by HC Li, the producer at Melancholia Studio, "The ability to manage the roster and adapt to unforeseen changes while the difficulty level increases will be the key factor to go further in the game."

Players can also visit the Indie Arena Booth's Summercamp of Doom to stop by at the Death Cathedral's virtual booth and check out the newly revealed trailer. Details will be available on the official site soon.

Features:

⦁ A wide collection of characters: More than 40 playable characters, each with a large number of well-designed and extremely vigorous attack actions.

⦁ Decay system: You control corpses held together by black magic and every exploration forces the body to decay. The dead warrior collapses when the decay reaches 100% and is irreversible. You can only reduce the rate of decay by applying "preservatives". Be aware of the team selection ahead of every run!

⦁ Roster building: You'll constantly lose your warriors due to the decay process. But on the other hand, you'll be able to create new corpses with flesh and bones of the defeated enemies. This means that you won't be able to lay back and win easily with the same team over and over again. In order to lead the team forward, you will have to adapt to changes and achieve dynamic balance.

⦁ Resource management: There are all kinds of resources to acquire in Death Cathedral which are essential for exploration. However, you can't always have it all. You need to understand what's really urgent and make your choices accordingly.

⦁ Unforeseeable adventure: You will encounter not only enemies but also facilities to aid you, which will make you pay at the same time. Be aware, it could backfire if you interact in the wrong scenario.

⦁ Countless sets of equipment: Equipment offers not only a boost to attributes; they also grant powerful specialties to your warriors. To make full use of these specialties, several factors must be taken into consideration: your line-up, the enemy's attributes, the area, etc.

⦁ Immersive atmosphere: Six distinctive areas can be explored, offering a solemn and dark medieval fantasy landscape.

Join the Death Cathedral Discord.

---

About Thermite Games
Founded in 2020, Thermite Games is an up-and-coming global indie and premium game publisher based in Beijing. They are young and passionate, consisting of seasoned gamers and industry professionals.