Press Release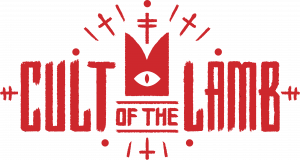 Cult of the Lamb converts your consoles in 2022

– Cleanse your flock with this new trailer –

Developer Massive Monster and their faithful followers at Devolver Digital have announced that Cult of the Lamb, an adorably dark game about running a cult in a crumbling world of ritual and ruin, is coming to PlayStation 4, PlayStation 5, Nintendo Switch, Xbox One, and Xbox Series X|S later this year alongside the PC version via Steam.

Spread the Word:

Cult of the Lamb casts players in the role of a possessed lamb saved from annihilation by an ominous stranger, and must repay their debt by building a loyal following in his name. Start your own cult in a land of false prophets, venturing out into diverse and mysterious regions to build a loyal community of woodland worshippers and spread your Word to become the one true cult. Every excursion into the sprawling realm reveals increasing hordes of new and more dangerous enemies, as well as rival cults whose influential leaders must be defeated in order to absorb their power and assert your cult's dominance.

The decisions you make as leader will determine how your followers see you – will you be loved or feared? Follow the herd to cultofthelamb.com and @MassiveMonsters on Twitter.