Press Release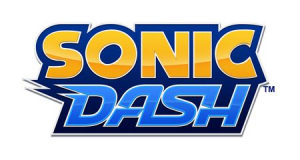 Celebrate Fast Times! Sonic Dash Surpasses 500 Million Milestone as Fans Honor 30th Anniversary of Sonic the Hedgehog

– Beloved IP continues to drive mobile game download growth from loyal global fan base –

Burbank, CA — September, 16 2021 — SEGA of America, Inc. today announced that its hit mobile game Sonic Dash has surpassed a major milestone on mobile devices. Since initially launching in 2013, the game has achieved more than 500 million downloads worldwide. The endless runner game, which stars the famous blue hedgehog running, dashing, jumping, and spinning across stunning 3D environments, is the most played Sonic mobile game ever!

Sonic Dash's major milestone also falls during the 30th Anniversary of Sonic the Hedgehog, which SEGA is celebrating with fans around the world! From the small mobile screen to the silver screen, the Blue Blur is still capturing the hearts of audiences. Last year saw the first live-action movie release of Sonic the Hedgehog, and now the next chapter of Sonic the Hedgehog 2 is hotly anticipated to release next year in 2022.

Sonic Team's Takashi Iizuka: "Achieving over 500 million downloads is a huge testament to the endurance of the Sonic brand and the truly fun, timeless gameplay of Sonic Dash. We appreciate our loyal fans as well as our partnership with both Apple and Google for their enduring support in showcasing Sonic Dash in the App Stores. This milestone could not have been achieved at a better time!"

SEGA HARDlight's Studio Director, Neall Jones: "We continue to be amazed at Sonic Dash's loyal fans and how the game is still driving millions of new downloads every month. A massive thank you to all Sonic Dash fans. We look forward to continuing to provide you with new and innovative in-game events built around the ever-expanding Sonic universe, for years to come."

Sonic Dash was developed by HARDlight, a SEGA of Europe studio. The studio is also behind another wildly popular mobile multiplayer runner: Sonic Forces. HARDlight produces regular events in Sonic Dash, featuring collaborations with highly recognized IP. Starting Friday, September 17, fans can also join a special event in Sonic Dash, honoring this 500 million milestone.

To stay current on Sonic the Hedgehog news, follow Sonic on Twitter and Instagram, like him on Facebook, and subscribe to the Twitch channel and the YouTube channel. Also, don't forget to visit the SEGA e-shop at shop.sega.com for new and exclusive products for the ultimate SEGA fan. 

Download Sonic Dash for free on the App Store or Google Play.

---

About SEGA® of America, Inc.
SEGA® of America, Inc. is the American arm of Tokyo, Japan-based SEGA CORPORATION, a worldwide leader in interactive entertainment both inside and outside the home. The company develops, publishes and distributes interactive entertainment software products for a variety of hardware platforms. SEGA of America's website is located at www.sega.com.

About HARDlight
Based in Leamington Spa, UK, and founded in 2012, HARDlight is an internal development studio owned by SEGA CORPORATION. Composed of a dedicated team with drive, passion and creativity, HARDlight focuses on making high-quality games. HARDlight is behind the critically acclaimed adventures of Sonic the Hedgehog™ on mobile platforms such as Sonic Dash and Sonic Forces and has been working on Sonic Racing and ChuChu Rocket! Universe for Apple Arcade™. For more information please visit: www.hardlightstudio.com.