Press Release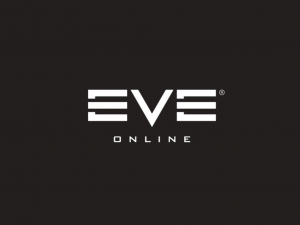 CCP Games announces EVE Vanguard playtest and Day 7 Patch for EVE Online: Havoc

REYKJAVÍK, Iceland – November 21, 2023 – CCP Games has announced the dates for its 'First Strike' live event for EVE Vanguard, the upcoming sandbox FPS module for EVE Online. From midday UTC on December 7 to midday UTC on December 11, 2023, EVE Online players with an active Omega account will have the chance to join the pre-alpha playtest. Eager Omega subscribers will have the opportunity to access EVE Vanguard by selecting the Vanguard character profile in the EVE launcher once the event is live.

To learn more about the First Strike event for EVE Vanguard and to keep up to speed with the latest news and developments, visit and register at vanguard.eveonline.com. Players interested in learning more about the benefits of an EVE Online Omega subscription can visit the official website here.

Also today, CCP Games released a free patch for EVE Online following the launch of the Havoc expansion last week. Highlights include:

Lifted restrictions on EverMark trading, reinstating players' in-game transaction freedoms.

Dynamic, in-game music that adapts to the unfolding narratives of corruption and suppression.

Quality of Life improvements for Corporation Projects.

…and more!

More information about EVE Online's latest patch can be found in the official news item here.

With the release of the Havoc expansion, EVE Online is powering into its third decade of continuous operation and boasts an increase in CCU of over 30% since the launch of last year's Uprising expansion.

Following the launch of EVE Online: Havoc last week, capsuleers have:

Enlisted with pirate factions and have successfully spread corruption, altering the map of New Eden in both lowsec space and highsec space.

Acquired SKINs designed by a player for the first time ever in the game.

Finally been able to get stuck into the new Insurgency sites such as the Mining Ambush, whose design is inspired by player behavior. Depending on how they side, players can save an ORE Rorqual ship, ransom it for bounty… or take a more nefarious option of ransoming the ORE Rorqual and destroying it anyway.

Assets for EVE Vanguard are here, and assets for EVE Online: Havoc are here.