Press Release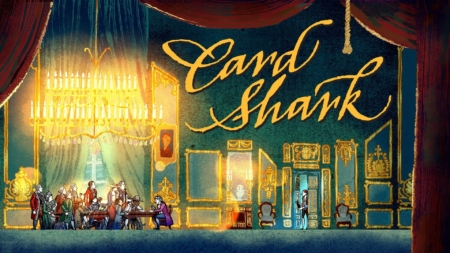 Card Shark – The launch trailer arrives one day before launch!

Ace-in-the-hole developer Nerial (Reigns) and poker-faced publisher Devolver Digital (Devolver Bootleg) will release their 18th Century European tale of deception, Card Shark on PC and Nintendo Switch tomorrow, June 2. The launch trailer is ready to play its hand today, one day ahead of tomorrow's launch.

A wild card of its genre, Card Shark will teach you real card tricks and manipulations as you fleece and cheat your way to the top of 18th century French society. As you move from the parlour to the King's table, build up your array of card tricks and use your ill-gotten gains to buy your way into some truly high-stakes games.

Just make sure you don't get caught. Your fellow tricksters do not take kindly to cheaters.

Follow @Nerial on Twitter or visit cardsharkgame.com for more cunning deceptions.