Press Release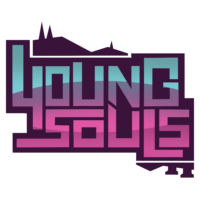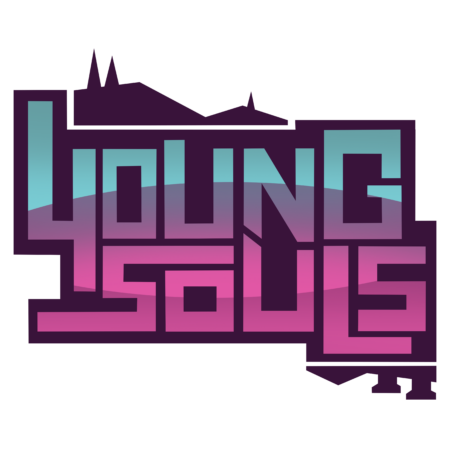 Boss Battle-Packed Gameplay Trailer Announces Co-Op RPG Beat 'Em Up Young Souls for Nintendo Switch, PlayStation 4, Xbox One, and Steam for Fall 2021 Launch Following Today's Arrival on Stadia

PARIS – August 17th, 2021 – Publisher The Arcade Crew and developer 1P2P today announced Young Souls, a co-op RPG beat 'em up following twins and their fight across realms to save their loved one, is reaching Nintendo Switch, PlayStation 4, and Xbox One in addition to the previously announced release on PC via Steam. Young Souls launches on PC and consoles in Fall 2021 following its arrival today on Stadia.

See Young Souls' satisfyingly challenging beast-slaying combat in action by viewing the full trailer here:

Today's announcement trailer, first revealed through a new PlayStation Blog post, finds misfit orphans Jenn and Tristan clashing with powerful otherworldly fiends in new gameplay showcasing the game's intense boss battles. The twins wield a sampling of the expansive arsenal of weapons and unique gear players can find in the game against some of the game's mightiest enemies, with each plunge into its beautiful but deadly dungeons offering a chance to earn powerful new loot. 

"With Young Souls, our goal from day one was to make boss fights the core of the game experience," said Jérôme Fait, co-founder of 1P2P Studio. "We worked hard on these fights to make them as thrilling and rewarding as possible."

1P2P shared more context on the game's climatic showdowns and its snappy, cooperatively inspired combat through today's PlayStation Blog post. Read the team's full thoughts here.

Young Souls' engrossing narrative finds its twin heroes searching for their guardian, a professor who mysteriously vanished just before Jenn and Tristan discovered an inexplicable portal within his estate. The twins now spend their days roaming their quaint town, gaining advantages through gym sessions and buying fresh outfits ahead of their all-night fights to clear dungeons brimming with foes. With the fate of their most cherished companion as well as the greater world in their hands, Jenn and Tristan must brave immeasurable dangers and endure the defining battles of their lives.

For the latest on Young Souls, please visit the official website, wishlist the game on Steam, and follow 1P2P on Twitter @1P2PStudio. Keep up with The Arcade Crew's full lineup by checking TheArcadeCrew.com and following them on Twitter @TheArcadeCrew.

---

About the Arcade Crew
The Arcade Crew is based in Paris as a separate division of Dotemu. The boutique publisher is dedicated to producing and publishing awesome original games with a retro feel from small creative teams. The Crew is thrilled to discover and support new talents and create a real community around classic inspired titles. Get in touch with us at https://www.thearcadecrew.com/ and follow us on Twitter @thearcadecrew.

About 1P2P Studio
1P2P was founded in 2017 by Jérôme Fait and Baptiste Martin, former Ankama devs. If Young Souls is their first game as an indie studio, these awesome guys have more than 12 years of experience in the video games industry. They are behind "Inside My Radio" – winner of Ludum Dare 23.