Press Release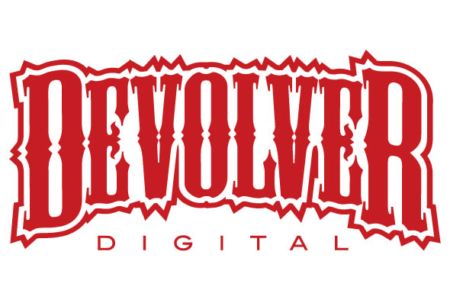 Austin, TX – December 17, 2015
 

CRITICALLY ACCLAIMED DROPSY AND GODS WILL BE WATCHING NOW AVAILABLE ON APP STORE,
NOT A HERO LANDS ON AMAZON FIRE TV

 

Pointy developers Tendershoot and Deconstructeam have teamed with clicky label Devolver Digital to release their celebrated adventure games Dropsy and Gods Will Be Watching on iPad via the App Store. Also available today on Amazon Fire TV 1 & 2 is Not a Hero from kick-flipping developers Roll7.

Dropsy is a non-traditional take on the classic point and click adventure formula starring the game's perpetually carefree namesake clown as he explores a richly detailed world full of colorful characters and sinister secrets, doling out hugs along the way. Rather than lead players on a singular narrative path, players are free to determine which avenues of adventure they want to explore in an open world setting and can piece the puzzles together at their own pace. Dropsy is available now on iPad for €9.99 with custom touch controls and all the mobile hugs a gamer could ever ask for in life.

Gods Will Be Watching is a minimalistic "point and click thriller" centered on despair, commitment, and sacrifice as players face narrative puzzles and moral dilemmas that will affect both the lives of your team and the people you're are sworn to protect. Set against the backdrop of an interstellar struggle, Gods Will Be Watching follows Sgt. Burden and his crew in six tense chapters from hostage situations and wilderness survival to biological weapon prevention and agonizing torture scenarios. Gods Will Be Watching is available now on iPad as six episodic chapters, priced at 99 cents each, an amazing amount of mental anguish and tension is free of charge.

Not A Hero follows professional assassin-turned-amateur campaign manager, Steve, who is charged with cleaning up the city by an anthropomorphic rabbit and mayoral candidate from the future named BunnyLord. Now Steve and his expanding roster of dubious heroes must wield their unique skills to shoot, slide, dive and take cover behind a political platform built on ethics, accountability, and an inordinate amount of gunfire. Eliminate the criminal underworld of the city's three major districts and persuade undecided voters to your cause, tackling the issues that matter by putting a gun in the mouth of those issues – all for €12.26.

"Our legal team said we couldn't just unleash the despair of Gods Will Be Watching on the mobile masses without balancing it with the happiness of Dropsy," said Devolver Digital CFO Fork Parker. "It's about ethics in mobile gaming. Also, buy Not a Hero."

 More press releases and hot news from Devolver Digital are available here.