Wydanie Prasowe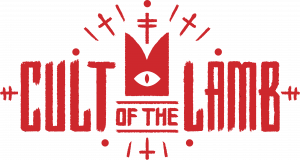 [Wideo] Cult of the Lamb – Sermons from the Lamb: Fight the Four

W grze Cult of the Lamb autorstwa Massive Monster oraz Devolver Digital jesteś opętanym barankiem, którego zadaniem jest założenie sekty w imię swojego mrocznego wybawcy.  

Poniższe kazanie wyposaży Cię w wiedzę o tym, jak walczyć w swojej sprawie oraz pozwoli rzucić okiem na czterech Biskupów, którzy stoją na Twojej drodze…

Cult of the Lamb zaliczy premierę 11 sierpnia na Nintendo Switch, PS, Xbox oraz PC. Aby odblokować skórkę wyznawcy Cthulhu, zamów grę w przedsprzedaży lub kup ją na Switch przed 25 sierpnia!

Dołącz do trzódki na Discordzie.