Press Release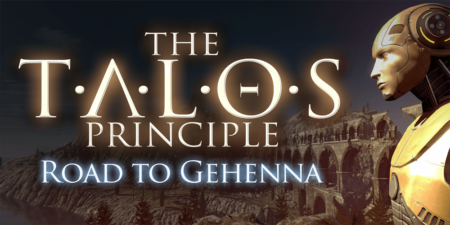 ZAGREB


The Talos Principle: Road to Gehenna Ascends to Steam July 23

Independent developer Croteam and spiritually fulfilling game label Devolver Digital have announced that The Talos Principle: Road to Gehenna, the sweeping expansion to the award-winning first-person puzzler The Talos Principle, will launch July 23 on PC, Mac, and Linux via Steam (http://store.steampowered.com/app/358470).

The Talos Principle: Road to Gehenna will consist of four episodes that take experienced players through some of the most advanced and challenging puzzles yet. Players will return to a strange, hidden part of the simulation as Uriel, Elohim's messenger, and attempt to free the souls trapped in this mysterious place.

The Talos Principle writers Tom Jubert and Jonas Kyratzes have returned to pen the expansion and show players an entirely different side of Elohim's world through a journey to Gehenna filled with new characters and a new society with its own history and philosophy.

"The original plan was to divide The Talos Principle: Road to Gehenna into over 100 different $5 DLCs but the Devolver Digital DLC Ethics Department advised against it," noted Devolver Digital CFO Fork Parker. "That particular department has subsequently been disbanded."

The Talos Principle is available now on Steam and Android with a PlayStation 4 release set for later this year. For more information and updates on The Talos Principle follow @Croteam and @DevolverDigital on Twitter.

More press releases and hot news from Devolver Digital are available here.