Press Release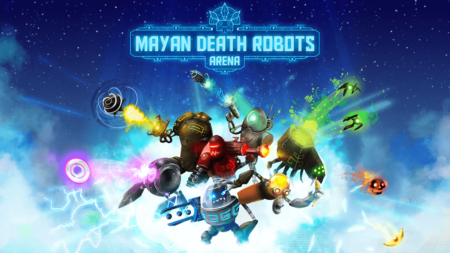 Yucatan Peninsula, Mexico – May 4th, 2017


 

Mayan Death Robots: Arena with online play coming to Xbox One May 19 priced €6.99

 

Fans of alien robot banana battles and lesser-known Mayan truths will rejoice today, as Belgium's finest Sileni Studios announces the official launch date and price of the super-upgraded, upcoming Mayan Death Robots: Arena for Xbox One.

Featuring teeth-rattling online play and matchmaking, Mayan Death Robots: Arena is coming to Xbox One on May 19 priced €6.99.

Celebrations for the launch have started early with Mayan Death Robots for PC – featuring single player and local multiplayer madness – already reduced to €6.99 to match the forthcoming Xbox One version.

Check out the official page for Mayan Death Robots: Arena on Xbox One right here: https://www.microsoft.com/store/p/mayan-death-robots-arena/bnw6z1s65chg?rtc=2

Preorders will be open from May 10.

For an Xbox One review code get in touch with your friendly Cosmocover rep today.